Press
Extensive experience in designing costume pieces for music videos and performances. Selected clients include ROSALÍA, Nadia Tehran, Celeste, MØ & Ashnikko.
Using a tactile 3 dimensional approach to respsonding to ideas within treatments and scripts to create garments to set the tone of the project.
Contact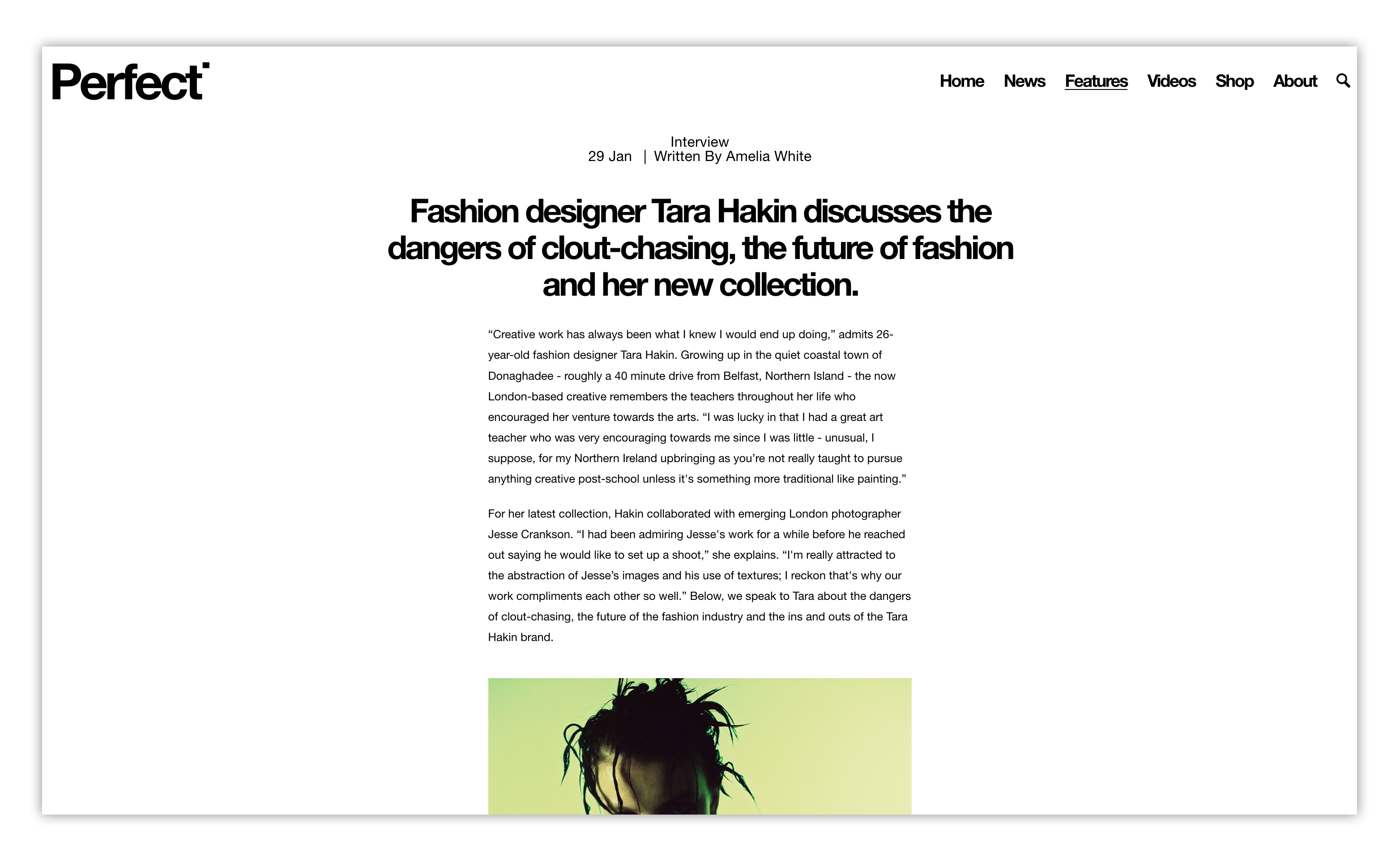 PERFECT MAGAZINE
"I like the idea that  some of my pieces bear a visual indecipherability, where no one can really tell exactly what it is at first, or what its made of"
Tara Hakin 
Read More